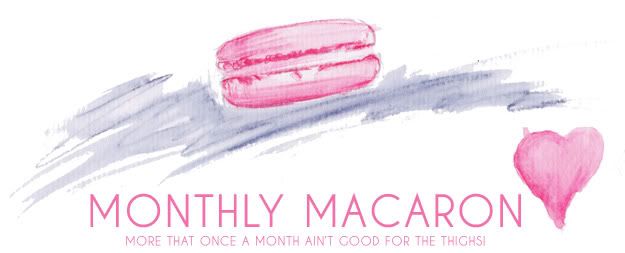 I would like to introduce you to a passion of mine and a new column that I will be having on my blog once a month, appropriatly named..... Monthly Macaron. The reason this is not a weekly post is because Lady doesn't want to be the side of a house!
I love macarons, little morsels of lovely crispy goodness! I had my first on in Paris 4 years ago from
Laduree.
They were amazing, and I have been some what obsessed in finding the perfect macaron in my home town, Melbourne. For this month's "Monthly Macaron", I will be sharing a macaron experience that I had in New York in August.
So each month give my regal opinion on the flavour, freshness, consistency and Presentation. When I travel I will hunt down Macaron stores to test, but mainly I will be trekking the streets of Melbourne for the best Macarons.
I was in New York in August and I stumbled upon
Bisous Macaron
in the Lower East Side.
They were divine. I bought half a dozen and made my way to find a place to sit and eat them. Due to the weather being a bit steamy, I had no excuse but to gobble them all up in one sitting! They were fresh, crispy on the outside and gooey in the centre. I also loved the shop front, and the packaging.
So here is my rating:
Flavour
- Favourite would have to be salted caramel, not far behind how ever is the lavender and honey
Freshness
- Amazing, one of the freshest macarons I have ever had
Consistency
- varied between flavours, one may have had more filling that the other, but over all very yum
Presentation -
Presented in a matchbox like box with stores trademark colours. with a small fold up menu of what you ordered just in case you forget.
Overall Rating: 8/10
If you are in the LES while in New York and you are fond of a Macaron, or two or six! Head on down to
Biscous Ciao Macaron
101 Stanton St.
NYC 10002
between Ludlow and Orchard